Information Links
The Virtual Wall - Vietnam Veterans Memorial
Mesothelioma & Veterans - Countless Veterans were exposed to asbestos during their military service. Visit the Mesothelioma Center today to learn more about mesothelioma statistics and all the different treatment options. Our Veterans Assistance Department can help you with your asbestos-related VA Claims or assist you with questions about potential benefits. To find out more about what is mesothelioma and how it relates to Veterans , please visit our site for the most up to date information for Veterans.
Additional information can be found at http://www.mesotheliomasymptoms.com
Veterans National Symposium The National Symposium for the Needs of Young Veterans was organized by AMVETS and others who are committed to the welfare of America's military veterans. The symposium was the first of its kind to address specific problems in the nation's veterans' benefits system from the perspective of veterans.
Nursing Home Abuse
is terrible whenever it happens, but when our own military veterans are abused it just doesn't get much worse than that. In light of recent news stories about our veterans being abused in nursing homes we have added a new section to our website on the specific topic of how nursing home abuse has affected our veterans. We hope to draw increased attention to this problem and do our part toward ending abuse of our veterans in nursing homes, as well as offer our website's helpful information to those affected by this tragedy.

Disabled Travelers
Great resource on disability information for veterans.
Call To Action letter Send this letter to your state and U.S. representatives! Let them know you want more support for legislation helping veterans needs.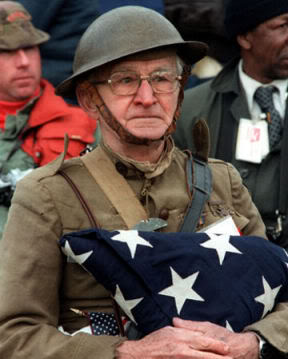 Home | About | Officers | Contact | Auxiliary | Honor Guard | Information Links | News | Photo Gallery | Calendar | | Site Map
Copyright © 2011 VFW Post 8203. All Rights Reserved.