---

News & Event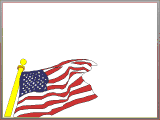 St. Patrick's Day Dinner March 17th 11:00-2:00 Corned Beef and Cabbage DJ Scotty 6:00pm Bring a dish to share
March 24th Veterans Village Picnic Ft. McCoy 10-5
North Port VFW post erects veteran suicide memorial (The SUN Newspaper October 27th 2017
Lunch will be served Monday, Wednesday, Thursday, Friday & Saturday 11-2
Heroes and Angels celebrate vets, pets (The SUN NEWSPAPER March 22nd 2017)
Vietnam veterans gather (The SUN Newspaper May 3rd 2016)
One Life, One Mile, One Flag (click her a must see video)
Awesome "Angel Flight" Give thanks for the sacrifices our men and women in the military make every day to protect our Freedom. The Video is moving.
---
---
The USO offers a variety of programs and services to support the morale, welfare, social and entertainment needs of troops and their families, free of charge. For more information Click Here

SEE CALENDAR PAGE FOR ALL EVENTS
WEEKLY EVENTS
Fridays Fish Fry or Ribs 5-7 Entertainment Wings Every Monday 5-7 Entertainment 6:30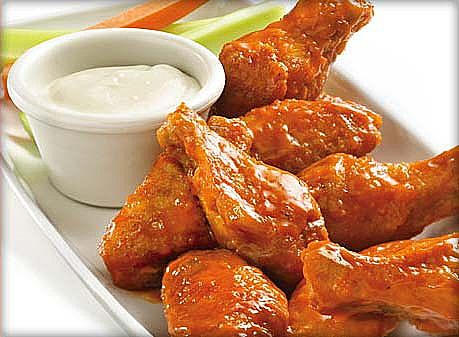 Taco Tuesday Stop by the "V" for the best Taco's in Town 11-2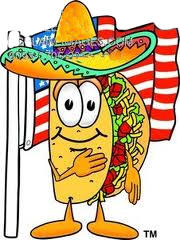 Bingo Every Thursday 5:00pm

Thursdays 5-7 Bowling League 6:00pm
Euchre Tuesdays & Thursdays 12-4
Lunch Will be served Monday, Wednesday, Thursday, Friday & Saturday 11-2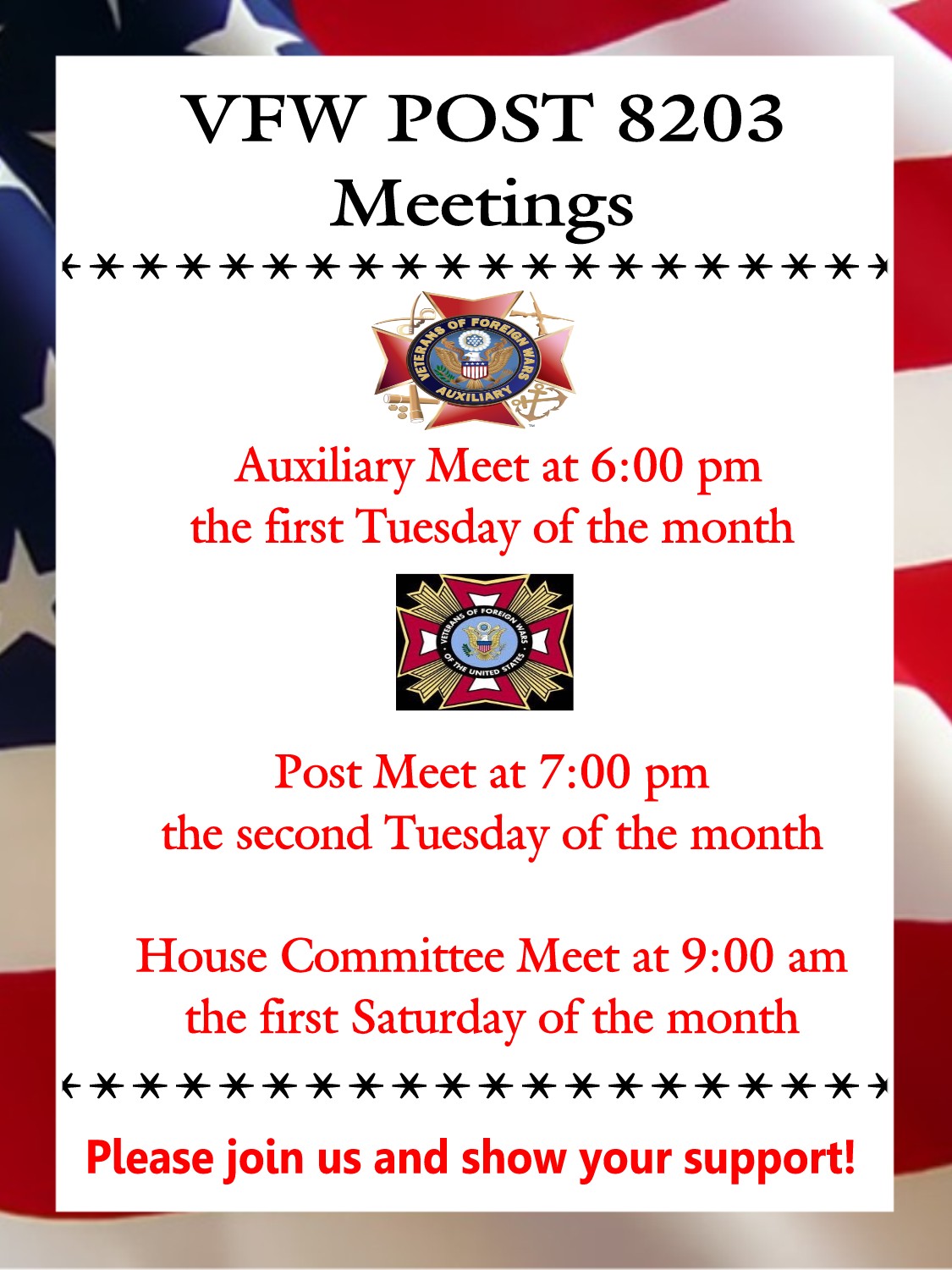 <![if !vml]> <![endif]>
---
.
Please Visit our Sponsors
Home | About | Officers | Contact | Auxiliary | Honor Guard | Information Links | News | Photo Gallery | Calendar | | Site Map
Copyright © 2011 VFW Post 8203. All Rights Reserved.