AUXILIARY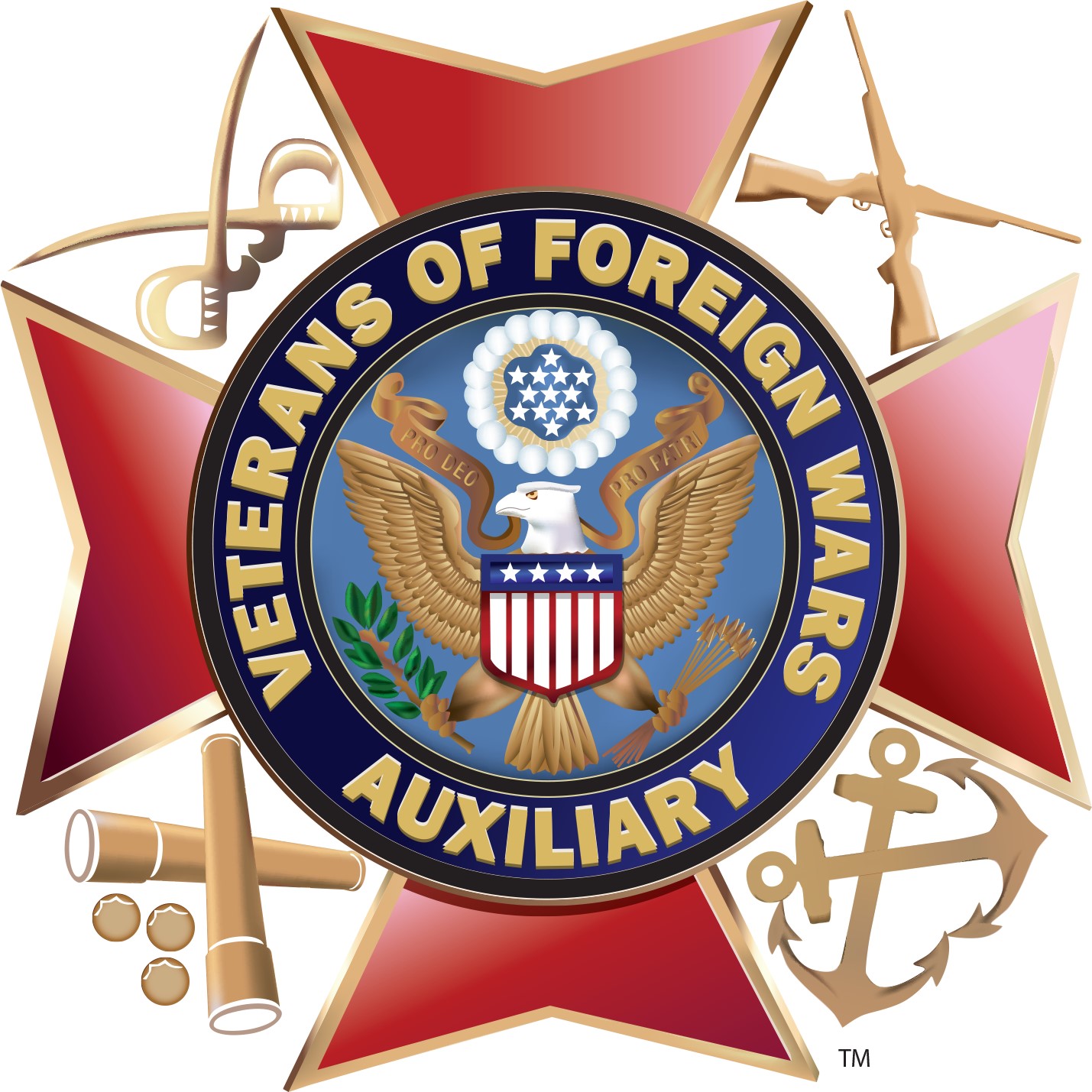 Link to National VFW Auxiliary
The members of the Ladies Auxiliary to the Veterans of Foreign Wars live by the motto, "Honor the dead by helping the living." We set out to serve the veterans of this country and our communities in honor of the sacrifices and commitment of every man and woman who has served in uniform.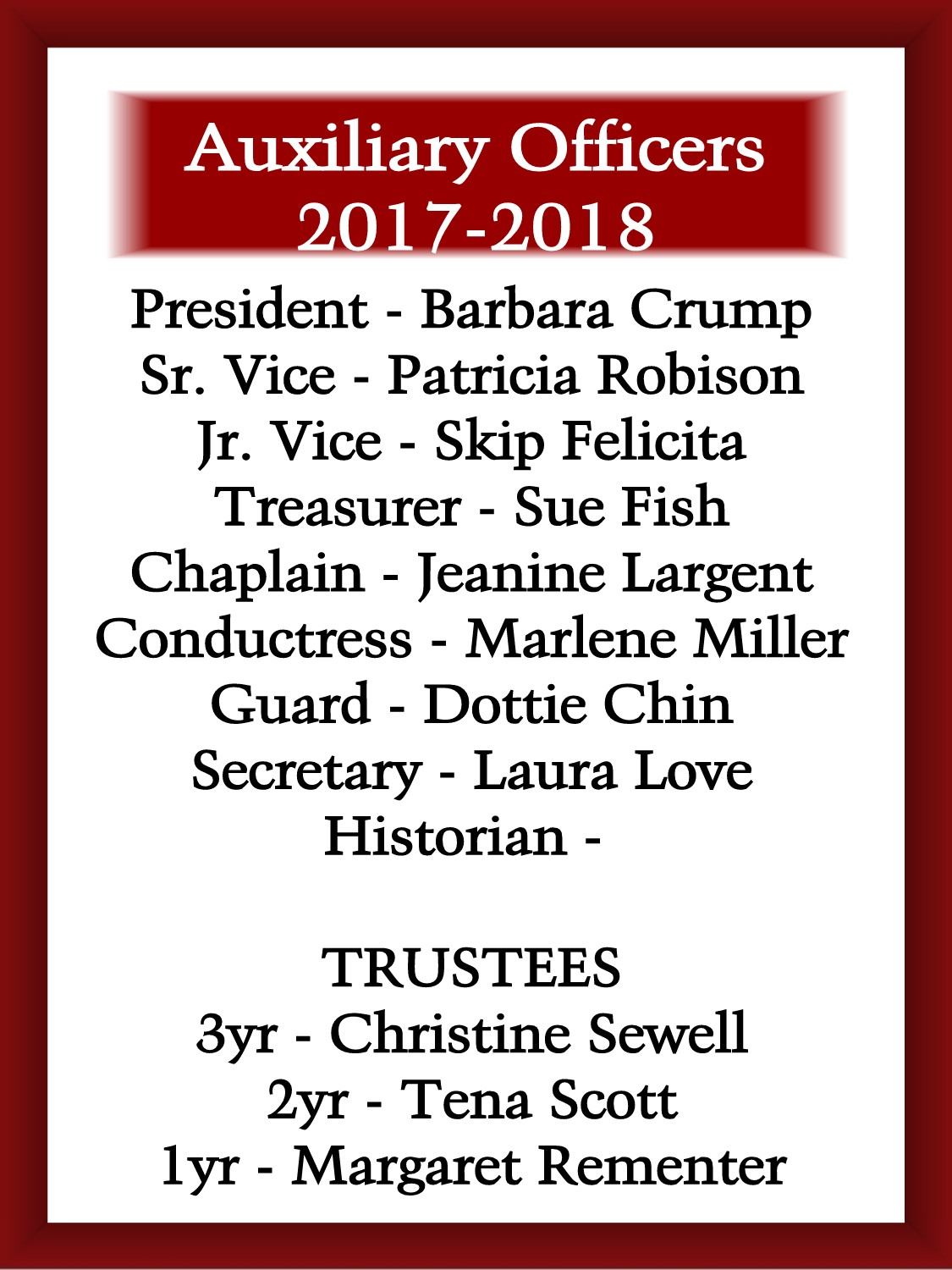 <![if !supportEmptyParas]> <![endif]>
Auxiliary January 2018 Newsletter
<![if !supportEmptyParas]> <![endif]>
Dear Auxiliary Brothers & Sisters,
Happy New Year everyone! I am grateful to all of you who come to the meetings and share your knowledge and experiences with us.
I would also like to thank all of our members who attend the memorial services at our post. It is comforting to the families at these difficult times.
I am looking forward to our big fundraiser on January 20th. I would like to thank Kim Stotlemyer for donating the tickets and flyers for the Twisted Beauty Pageant. There are tickets in the canteen for sale, and I also have tickets that you may have to sell them to family and friends. It usually is a sellout. Thank you for all the volunteer time and the food so many of you donate each year for this cause. With the funds made, we are able to donate to veterans in need.
Our Auxiliary appreciates all of you who work and support our kitchen on Thursdays Bingo night. Once again, we are able to raise money to help others.
Our next meeting will be on Tuesday January 2nd. We have a valentine event that needs to be planned and would love to see you all there.
<![if !supportEmptyParas]> <![endif]>Loyally,
<![if !supportEmptyParas]> <![endif]>
Barbara Crump Auxiliary President
aux@vfwpost8203.org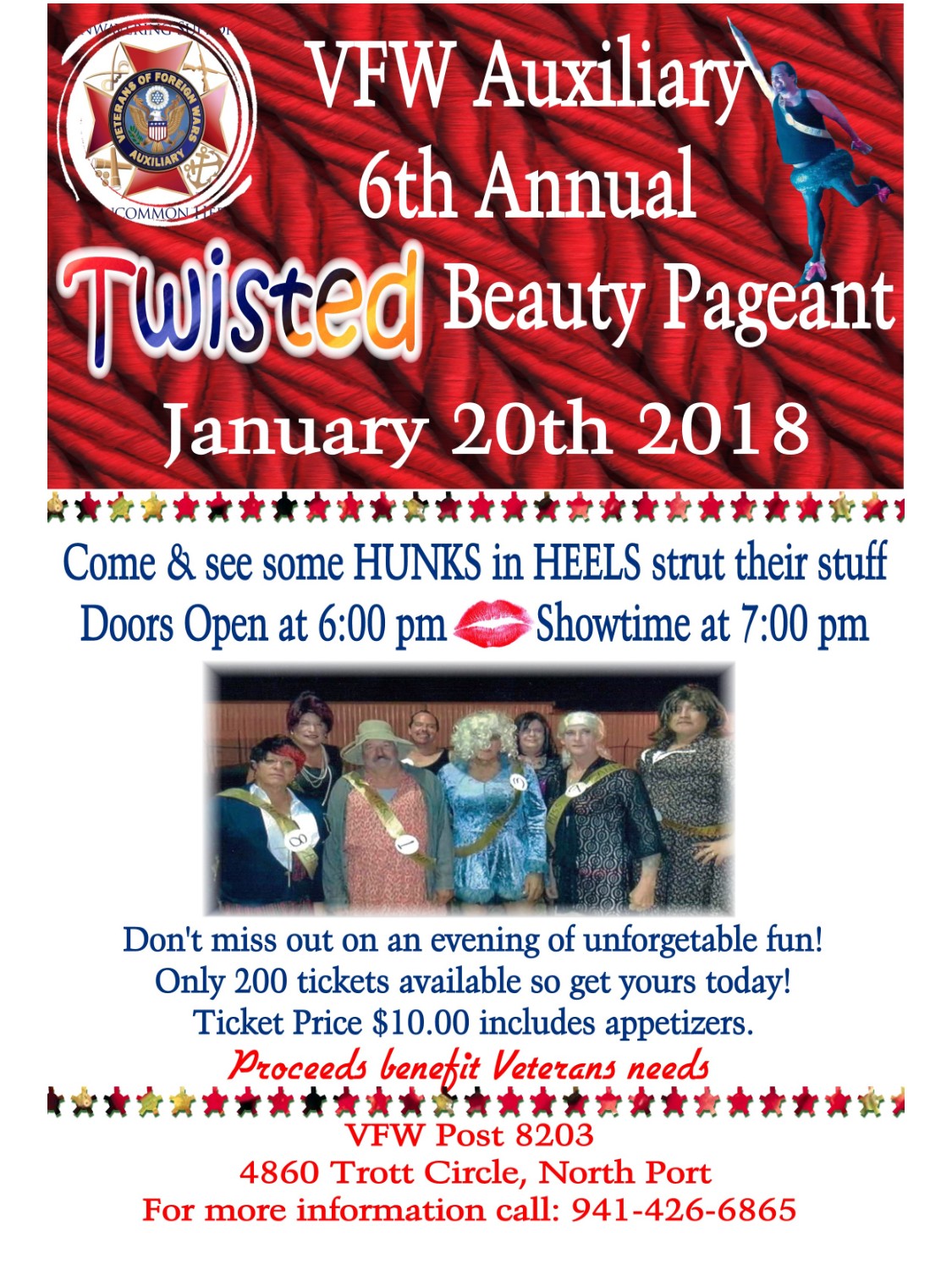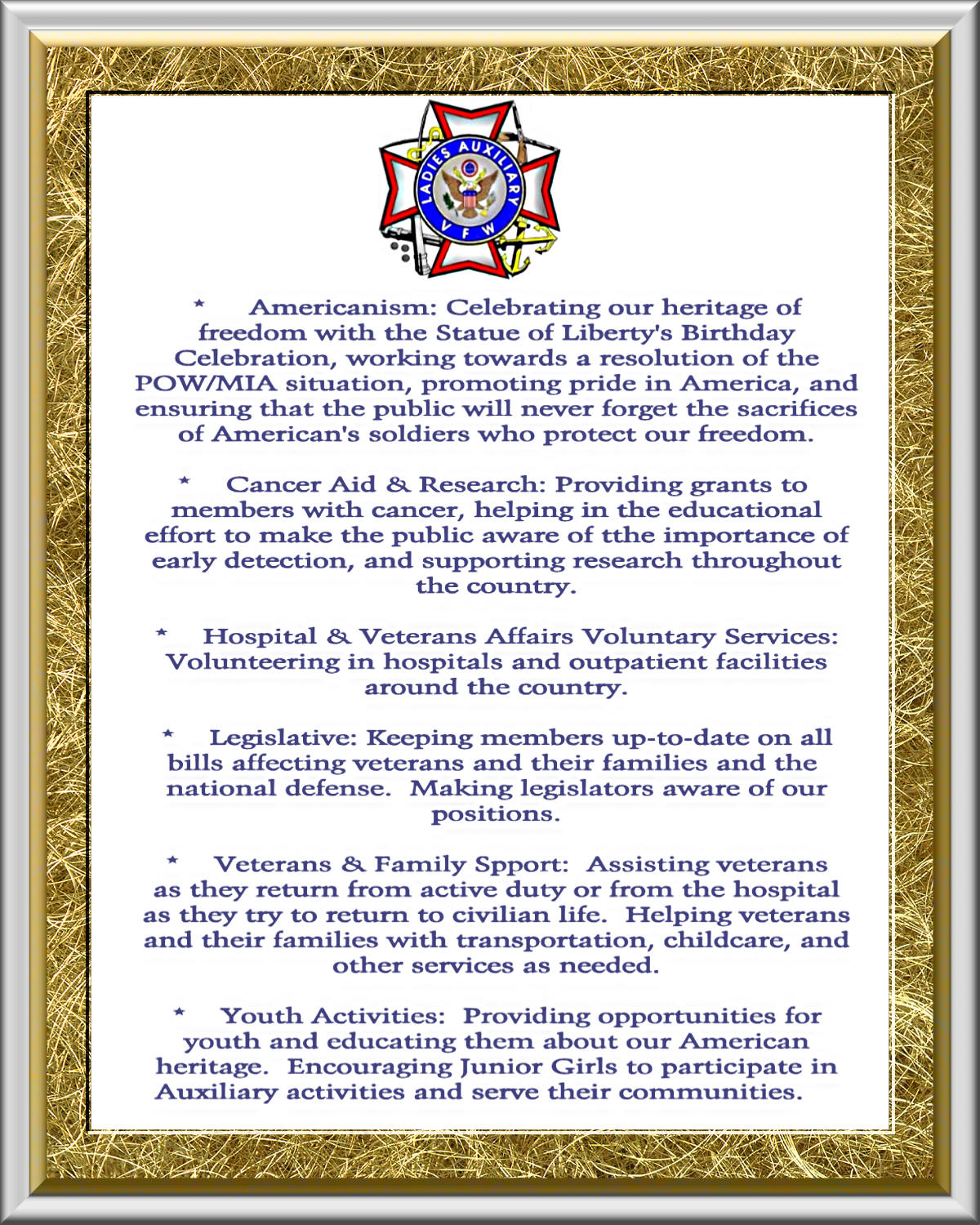 Home | About | Officers | Contact | Auxiliary | Honor Guard | Information Links | News | Photo Gallery | Calendar | | Site Map
Copyright © 2011 VFW Post 8203. All Rights Reserved.